Mill Road Farm is an ideal base to tour the southeast!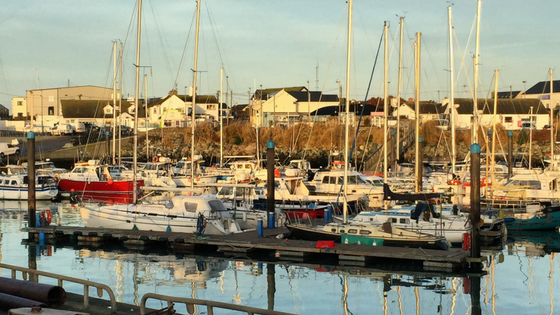 The quaint village of Kilmore Quay is an ideal starting point for your holiday in the southeast. Ireland's only coastal Blue Flag Marina, Kilmore Quay Fishing Port and Leisure Marina is a renowned maritime centre with a 55 berth marina in addition to the commercial fleet. As a major fishing port, the best of Irish fish is landed here daily. No surprise then that in the village we have some of the best seafood restaurants to be found anywhere in the country such as the Egon Ronay & Georgina Campbell recommended Silver Fox

Leisure activities are focused on angling, sailing and scuba-diving and if conditions are right, you will find surfers out on the waves at Ballyteigue Burrow. Kids love the small beach beside the marina and our excellent playground behind the harbour. The boardwalk behind the harbour leads to the Memorial Garden – a memorial dedicated to the memory of those lost at sea. Continue on to Ballyteigue Burrow, famous for its flora and fauna and offers the visitor some beautiful walks on miles of the finest sand dunes in the south-east.
However, if you want to travel a little further afield, there is a host of attractions in the local area – here are just a few suggestions:
Johnstown Castle
Johnstown castle gardens and museum is only 15 minutes from Kilmore Quay. Visitors can stroll through the wooded grounds with over 200 different kinds of trees or relax by the castle lakeside with its Gothic towers and waterfalls. The lakes are home to a wide range of waterfowl. Explore the museum's collections and displays at your leisure. The great famine exhibition describes what life was like before, during and after the famine. Click here for more information on Johnstown Castle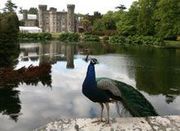 Irish National Heritage Park
Travelling a little further north, the Irish National Heritage Park is only a few minutes from Johnstown Castle. It depicts mans settlement in Ireland from 7000BC to the arrival of the Normans in the 12th Century. See the crannog, viking house and mill – just a few of the many things to see at the Park. Click here for more information on the Irish National Heritage Park. Nearby Wexford Harbour and Slobs are a haven for birds. Why not drop out to Wexford Wildfowl Reserve to get a closer look.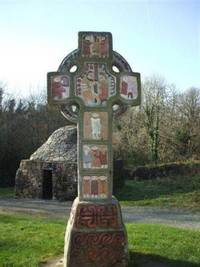 Hook Lighthouse
Heading west across the county you will find Hook Lighthouse, the oldest operational lighthouse in the world. There are daily guided tours of this historic structure. Have a coffee, browse the gift-shop or take a walk along the cliffs. This is a stunning part of the country – well worth a visit. Recent sightings of humpback whales add to the appeal of the area. Click here for more information on Hook Lighthouse. More Information on Whales and Dolphins at Irish Whale and Dolphin Group website. Not far from Hook Lighthouse is Duncannon Fort, a star-shaped fortress built in 1588 in the expectation of an attack on the area by the Spanish Armada. Each year a military re-enactment takes place at the fort.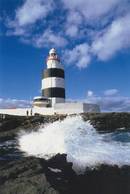 John F. Kennedy Arboretum
Head inland from Hook Peninsula to JFK Arboretum. It has many walks and includes 200 forest plots, and a visitor centre. Click here for more information on JFK Arboretum. Follow the road from the Park into New Roass where you will find the Dunbrody Famine Ship and Visitor Centre.
Our Lady's Island
Heading east you will find Our Lady's Island, an island of pilgrimage and great beauty. Click here for more information on Our Lady's Island. Or visit the Yola Farmstead and Folk Park in nearby Tagoat.
For all the latest information on the Wexford area
click here
****************
Activities in the Area
Angling
Kilmore Quay, a centre of excellence for angling, is a famous destination for angling with many species of fish available. There are many licensed angling charter vessels which operate on a almost year round basis. Shore fishing is also available from a number of rock, beach and pier venues. Click here for more information on Angling Charters
Cycling
Bicycle hire is available at the Harbour Master's Office in Kilmore Quay.
Equestrian
Visit Shelmalier Riding Stables for a fun day out. All levels catered for. Shelmalier is Wexford's longest established Riding Centre is only 7km from Wexford town and is staffed by enthusiastic, highly skilled, qualified people.
Golf
Ireland is famous for it's Links courses and there is no short supply in the Wexford area. There are currently six championship courses in the County. Closest to Mill Road Farm are:
St Helen's Bay Golf Resort * Rosslare Golf Club * Wexford Golf Club
Click here for information on all Golf courses in the Wexford area
Hiking
Join Catherine for a walk along some of the most beautiful unspoilt coastal trails on the Irish coastline. Click here for more information on Southeast Coastal Walks
Sailing
Bring your own boat or join Dermot aboard Yola for a fun day's sailing around the Saltee Islands. Click here for more information on Sailing Ireland The Saltee Islands are a spectacular attraction as it is the most famous bird sanctuary in Ireland. A boat trip around the Saltee Islands, offer breathtaking scenery and excellent views of the seabirds and the islands cliffs. download saltee_leaflet.pdf
Scuba-Diving
Hook Head provides stunning shore dives -ideal for all levels. Dive sites around the Saltee Islands include wrecks such as the Lennox, Lismore and Idaho as well as stunning scenic dives. Check out Wexford Sub Aqua Club website for details on local dive sites. Scuba South East is Wexford's only PADI Dive Centre. Click here for more information on Scuba South East
For all the latest information on Kilmore Quay click here.